Fresh, New Blue Spruce Christmas Trees For Sale
In New Berlin, WI
When you picture a Christmas tree, chances are you're picturing a Colorado Blue Spruce. This dense and heavy Christmas tree is sheared to that classic cone shape. Be careful! The needles of a Blue Spruce are sharp and best handled with gloves. To purchase a Blue Spruce Christmas tree from Sanfelippo's, head to our cut-your-own tree farm located at 20770 W. Coffee Rd at the intersection with Swartz Rd in New Berlin.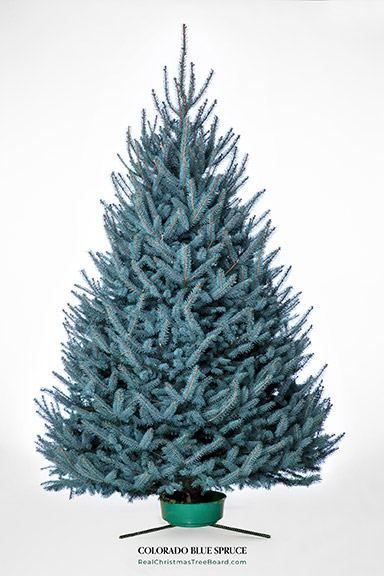 Fraser Fir Christmas Tree Facts
Bright blue-green needles
Classic cone-shaped Christmas tree
Stiff branches for ornaments
Sharp needles
Why Choose Trees From Sanfelippo's?
60+ years selling real, freshly cut Christmas trees
Hand-selected inventory of various sizes
Well-lit pavilion for nighttime shopping
Friendly staff who help you load and secure your tree

Shop Christmas trees for sale including Blue Spruces from Sanfelippo's in New Berlin, WI.